Have more fun skiing! It's a delight to ski with comfortable, properly fitted ski boots and freshly tuned skis. With more than a century of combined expertise, our staff will restore your gear to peak performance with a tune, wax or repair.
Not sure what exactly you need? Bring in your gear and we'll recommend the right services for you.
Custom Ski Boot Fitting
The right fit is the key to performance and enjoyment on the mountain.
Using everything from vintage cobbler's tools to state-of-the-art scanning technology, our expert staff ensures you're in the right boots, and that they're properly fitted—so skiing is safer and more comfortable, whatever your ability level.
Ski Tuning
Improved safety & performance
Increased enjoyment
Decreased fatigue
Shops vary considerably in what they consider a full ski tune. Factors such as the equipment they use and the experience of the tech can greatly affect the process and quality. Not all tunes are created equal!
California Ski Company has invested in state of the art tuning equipment! We've acquired the Reichmann Slopemaster and the DTSU2 Race Robotic tuning machines, guaranteeing consistent results and quick delivery and turnaround time. Opting to go a step above tuning robots designed for shop use, we looked to ski manufacturers to see what they used. The most durable machines with the best final product came from the German company, Reichmann.
Our Process
At CalSkiCo we evaluate every ski that comes in for service and make our honest service recommendations on a case-by-case basis. Our standard "super tune" process includes:
---
A tuned ski is a safe ski that performs well, too. Tuning will increase your enjoyment and decrease your fatigue.
---
You bring your skis in to get them ready for your next ski trip. Our sales staff will listen to what you think you need and then evaluate the skis. We are trained to check the base for flatness, look at your top sheet for delamination, check the camber, inspect the base texture (structure) and generally evaluate the condition of the current tune. We'll let you know what work we think your skis need, and what your options are. The salesperson will write up a work order and cart your skis away into the back room with an agreed upon pick up date.
The technician looks over the work order to see the work to be performed. Another complete visual inspection of the skis and bindings will (hopefully) unmask any issues that the salesperson may have missed. If the tech uncovers any issues, we'll reach out to you before starting the job. Otherwise, work commences.
This is done when skis have worn or warped and the bottoms are not flat anymore. A ski needs to be flat to work well. This work is done on our Reichmann tuning machine. The ski is fed through the automatic, computer-controlled stone grinding machine which produces a precise and consistent base for every ski. As soon as the ski is flat, we move on to the next step.
A common reason customers feel they need service is their bases are scratched up. This seems to be some sort of visual message that inspires both guilt and the need to get a tune. Here is where we take care of that. Any scratches, gouges, and tears on your base are repaired. New P-Tex base material is added to fill any scars remaining after the base is flattened. Hand finish work with a metal scraper completes this step.
Much like a car tire, your ski has a tread pattern which on skis is called the "base structure". What type of structure works best depends on what kind of snow you typically ski on. Utah shops will run a different pattern on their skis than we do here in California. We program our Reichmann stone grinder to put a base structure on your skis that is optimized for Tahoe ski conditions. If you're planning a trip elsewhere, or have specific requirements and prefer a different structure, we're happy to accommodate special requests.
6. Base and Side Edge Angles
We use the Reichmann automatic edge grinding machine for this step. Ski edges are not sharpened to a 90 degree angle, but are beveled to improve gliding performance and safety. The base edge on the bottom portion of your ski is machined so it is not quite flat against the snow. It typically is offset so it doesn't catch when you ski. Our standard tune grinds base edges to a 0.75 degree angle and side edges to 2 degrees. We can change from our shop standard edge angles for your skis if you have special requirements and need a different bevel.
Our Reichmann DTS-U II edge grinding machine produces a precise, factory-fresh mirror finish providing you with extremely long edge life, improved safety and superior gliding. Enjoy!
Your ski base is not solid; bases are porous and wax is absorbed deep into it. We heat up a special iron and melt wax onto the base and then "iron" it in. After about ten minutes of ironing, the skis are set aside to cool. After cooling, a scraper is used to remove any surface wax, leaving only the wax inside the base material and a very thin layer on the surface of the base itself. This wax is then polished using a high speed rotating brush to clear out the structure on the base and give a smooth and consistent texture to the wax finish.
An alternative to wax is PHANTOM Glide base treatment. Unlike waxes that must be reapplied regularly, one application of PHANTOM lasts for the life of the ski. PHANTOM penetrates the entire ski base and permanently improves glide performance. And, PHANTOM Glide is environmentally safe and doesn't end up in the watershed.
Now the basic tune work is done, but we want you to be impressed with us – we treat all skis like they are our own! The technician cleans the top sheet, dusts off any wax residue and puts a ski tie on the skis before hanging them to await pick-up.
When you arrive to pick up your skis, a sales person will retrieve them, remove the ski tie and show you the work we have done. Tech notes and tune details will be pointed out. Unless you have questions, you're on your way and ready for your next ski trip!
If you have questions about any part of this process, feel free to stop by, call, or email us. We are always happy to talk tech!
Ski Waxing
Better control
Improved performance
Longer life
Why Wax?
Very few recreational skiers wax their skis enough. Big deal you say? I don't want to go fast anyway? Wrong on both counts! Don't fall into the trap of thinking that wax isn't a key factor in ski performance. Don't fall into the trap of thinking that once a year is enough. Don't fall into the trap of thinking that waxing skis regularly is not an important part of ski maintenance. Waxing is important for multiple reasons.
Waxing makes skis glide more evenly and smoothly through the different types of snow we encounter on each run. You have all probably experienced the sudden jolt of hitting a Spring slush puddle, but did you consider that minor variations of this happen all the time on every run? Waxing minimizes this effect and makes us better skiers—and makes skiing more fun!
Waxing is also good for your skis' general health. Ski bases accept wax not just onto the surface, but deep into the base, which keeps it from drying out. Just as your skin dries and becomes chalky and flaky if it is too dry, so do your ski bases. A base that gets too dry will develop a furry-feeling texture that makes it sticky and grabby on the snow. This makes it harder to ski well.
This can be fixed, but it will cost you. A new wax job alone will not repair this damage. The ski must be stone ground to cut past the damaged surface. If left too long, the base can even dry out to the point where it can shrink and pull away from the edges, which allows moisture to seep into the ski's core the next time you ski. This can ruin your prized skis.
When and How Often?
"How often do I need to wax my skis?" is a good question with a tough answer. Most of our employees check our bases every ski day and wax after most ski days, but we admittedly are gear geeks. You really need to wax every 1-10 ski days depending on snow conditions. Wet snow has a more abrasive structure that leads to more frequent wax needs. Fluffy dry powder snow may mean you do not have to wax for a dozen days or more.
How can you tell if your skis need wax? The best tip is to get a good visual feel for your bases. A freshly waxed ski will have a rich, deep, glossy look. As wax dissipates, it will look more dull and chalky. If it looks gray instead of black it should be waxed ASAP (areas near the edge usually show this first). If it looks very gray and has a light fuzzy texture instead of smooth, it is long overdue!
Wax Options
There are different types of wax jobs. Here are the basics ones you may consider:
PHANTOM Glide –
The ultimate
PHANTOM Glide is a game-changing product in ski base treatment. Applied just once, PHANTOM will provide smooth gliding for the life of the ski. Best done after a fresh tune or when a ski is new, PHANTOM Glide penetrates the entire base and hardens in a special oven so that it becomes permanent.
Hot Wax #1 –
The real thing
A real hot wax is done with an iron. It takes at least 20 minutes to do it right. Prolonged exposure to heat will open up the porous ski base allowing for deep wax absorption. Cooling, scraping, and buffing are the important finishing touches of a hot wax.
Hot Wax #2 –
NOT the real thing
Many resorts and shops advertise "hot wax" specials for about $5. This usually entails running your skis over a roller that runs through a vat of "hot wax". Often you stand on the skis and simply glide over the roller right on the slope. Not necessarily a bad thing, but not a "real" hot wax; really more of a "topical" wax treatment.
Topical Waxes
This is typically the stuff that gets rubbed or sprayed on the ski base without the use of heat. Buffing it in will help but this really only puts a coat on the surface. Topical waxes certainly have their place but for the average Joe, this is not a substitute for a hot wax.
TIP: Topical waxing every day will prolong the durability of a hot wax and will save you time and money in the long run.
General Waxes
There are many different brands and types of waxes out there. Unless you do your own work don't worry about it. Waxing with a candle is probably better than not waxing at all in most cases. For most tunes and hot wax work we use a universal wax which is pretty good for general California conditions other than spring skiing.
Special Waxes
Racers have their own deal which is all about speed. No need to address that here. What is of importance is spring condition waxes. We have special waxes to deal with sticky California spring snow. If you are going to ski in California when the weather is warm, come by. We can recommend some special "juice" to make your day soo much better!
Home Waxing
This is the most simple of tech tasks and can save you lots of $$$; we encourage all skiers to consider doing wax work at home.
---
Tip:
Topical waxing every day will prolong the durability of a hot wax and will save you time and money in the long run.
---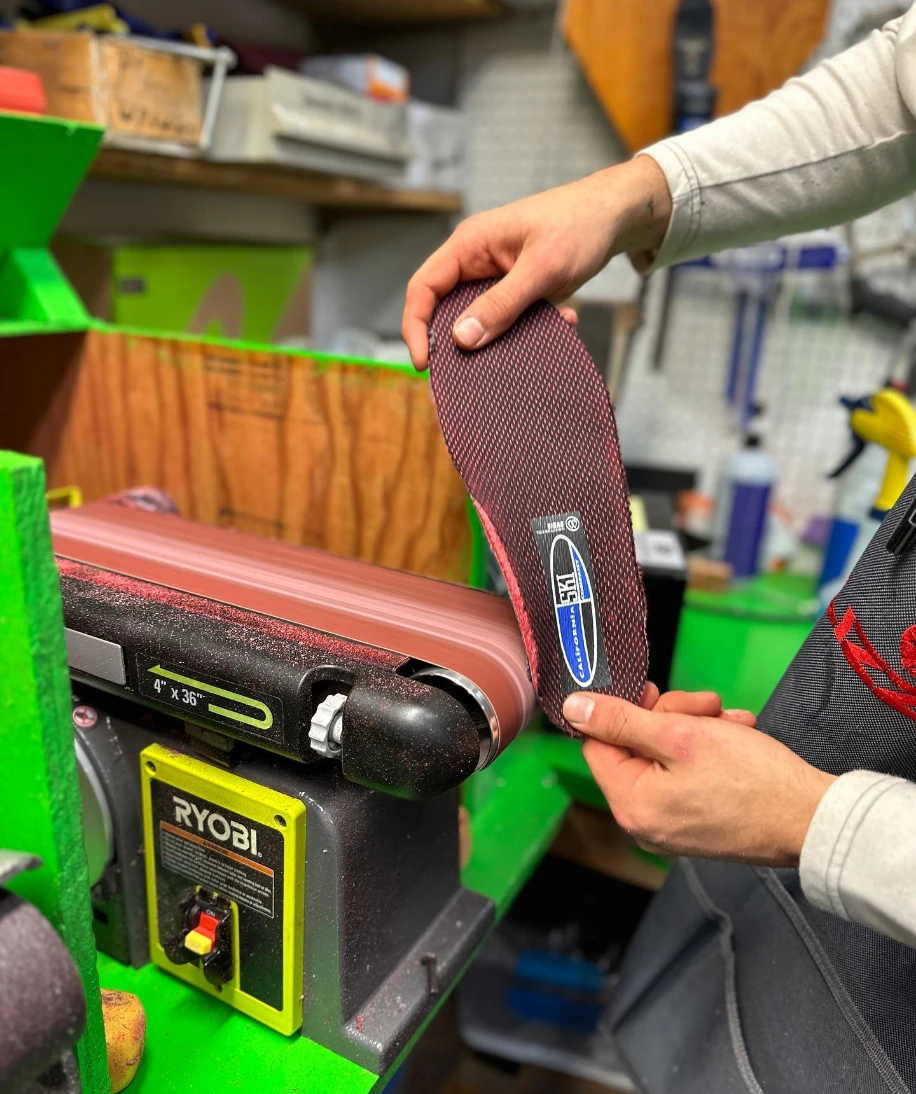 Repairs
Keep 'em running smooth and confident
There are all kinds of repairs needed on snow skis. They live a hard life! From minor scratches to broken edges; from core shots to delaminated top sheets…we repair it all. Whatever the required repair, we'll give you an honest appraisal of how much it will cost and how well it will work.
Let California Ski Company get your sticks back on the snow after a catastrophe!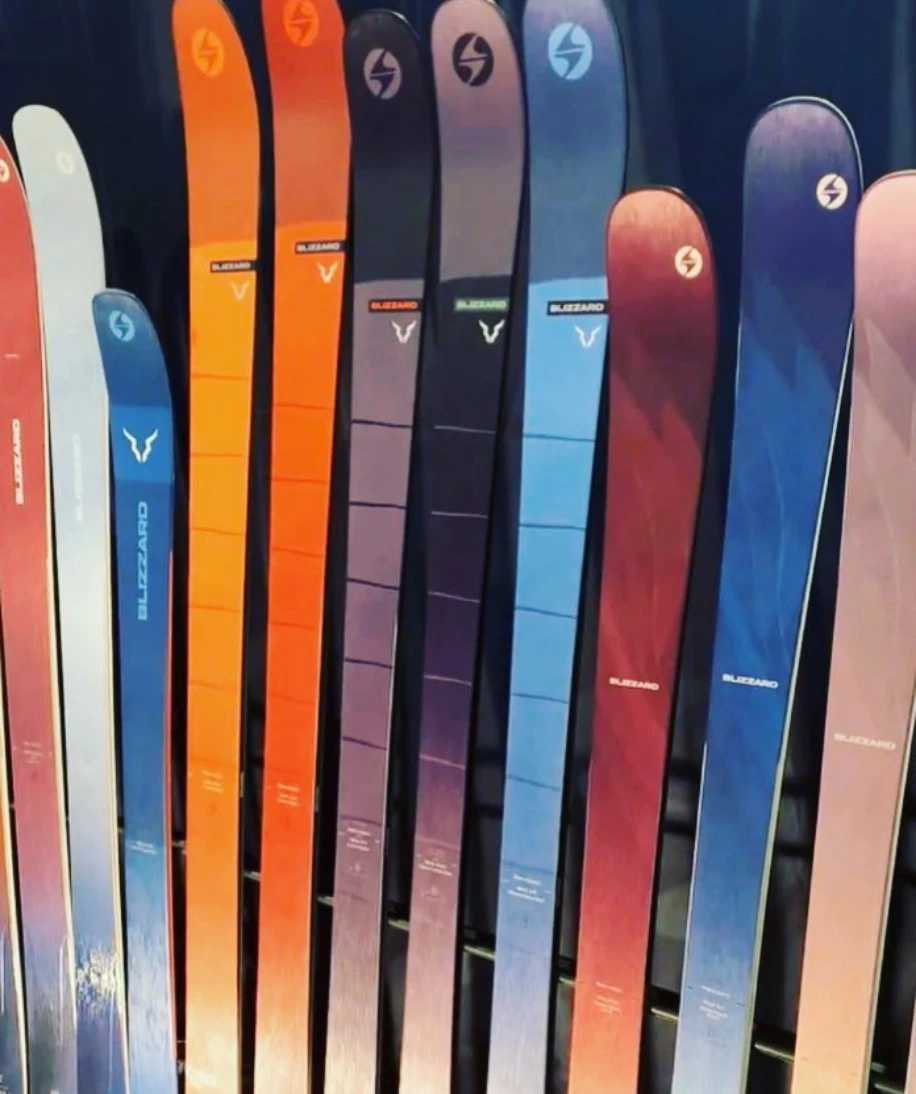 Rentals
Fast, easy, and user-friendly
Whatever your rental needs, from equipment to cold-weather accessories, we've got you covered. Our ski rental packages include skis, boots, and poles, and we offer a variety of additional à la carte rental items as well. We invest heavily in the upkeep of our rental equipment to ensure an exceptional experience, on and off the mountain
Let California Ski Company outfit you for your next mountain adventure!
Why Choose CalSkiCo for Service?
1. Fast Turnaround
Our quick turn around time will get you back on the mountain in no time. Our ski techs aim for a 3 day turnaround.
2. Experienced Team
Our tech team has a century of combined expertise, so you know you and your gear are in the best possible hands.
3. Fair & Transparent Pricing
We'll discuss the work needed with you and agree on the scope before starting any service on your gear.
Featured Brands